Tive uma conversa sobre isto hoje, com alguém do sector.
Nunca "fui com a tua cara" em relação ao SCP , sempre te achei um papagaio, uma caixa de ressonância de direções croquettes, alguém que vem para aqui espalhar desinformação de forma bastante boçal.
Mas isso é em relação ao SCP.
Por favor, não vale a pena dispender energia com o beócio que polui este tópico, está a desperdiçar o teu tempo, ele irá continuar a ser burro.
É que ele nem tem ideias próprias, é um megafone de políticos de pacotilhas e scammers financeiros.
Esqueces-te de falar do Klaus para ter o script altruZZO todo
Coloca sorte nisso , anda há dias vi um doc na sic notícias , este :
E esta empresa , anda a recuperar roupa velha dos ecopontos para vender para África.
O mesmo tema doc da BBC.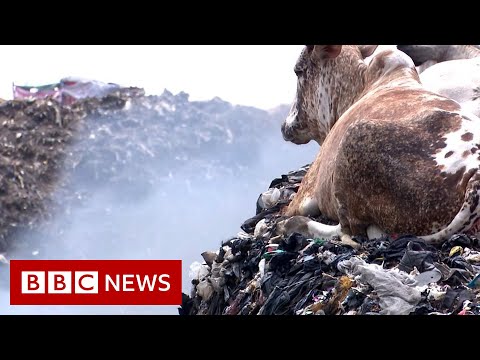 Tenho uma long sleeve da Reef com 15 anos e bastante uso e ainda esta' num estado bastante bom.
O mesmo com uma camisa da Tommy que tem 17 anos.
Provavelmente as mesmas marcas ja nao fazem produtos com esta qualidade.
Não é um fenómeno português, isso acontece à escala mundial no ocidente.
E a industrial textiel é altamente poluente em todo o seu ciclo de vida. À poluição pode-se acrescentar a exploração laboral.
Mas quem não gosta de uma t-shirt a 4 euros a dizer "I´m with stupid".
Tambem tenho essa impressão que a roupa nova já não dura como antigamente , eu que nunca fui de romper roupa , ultimamente tem-me acontecido.
As calcas entao rompem e abrem buracos na zona das coxas/batatal com muita facilidade. Principalmente ganga e derivados.
Mas pelo menos tem um lado positivo…a circulacao de ar naquelas partes
Ganga , então nem se fala , as calças vão umas a seguir às outras.
Antigamente só deixava-as de usar quando ficavam russas , agoras calças ainda com cor boa , ou os fechos arrebentam ou as calças rompem , no bolso , onde se põe a carteira então é critico.
A indústria da moda é uma dos maiores cancros poluentes a nível mundial, quando a vossa dama vos chateia para reciclarem para salvar o planeta digam lhe para parar de comprar roupa mas é
Essa coisa de a roupa agora durar menos não terá a ver também com a moda de agora ser tudo apertadinho…
Calças de homem então…
Vi um documentário sobre isto e é uma cena surreal. Tipo a contarem que na praia fazendo um buraco na areia de não sei quantos metros e é camadas e camadas de roupa sem fim
Fast Fashion.
Não é tão mau se optarem por fibras naturais que se degradam naturalmente, como o algodão, seda, lã, etc. O problema dessas será as tintas, mas o volume é muito menor.
É uma poluição de águas catastrófica. Mas sim os sintéticos são um cancro de todo o tamanho, se a malta fosse ler os estudos sobre o poliéster
infelizmente os grandes especialistas só falam em aparente uníssono para algumas coisas.
A Night at the Garden is a 2017 short documentary film about a 1939 Nazi rally that filled Madison Square Garden in New York City. The film was directed by Marshall Curry from footage found by archival producer Rich Remsberg, and was produced by Laura Poitras and Charlotte Cook with Field of Vision. The seven-minute film is composed entirely of archival footage and features a speech from Fritz Julius Kuhn, the leader of the German American Bund, in which anti-Semitic and pro white-Christian sentiments are espoused.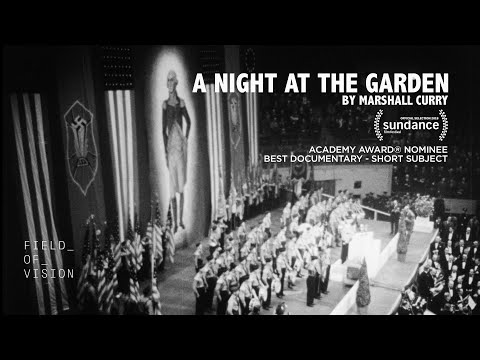 In 1939, 20,000 Americans rallied in New York's Madison Square Garden to celebrate the rise of Nazism – an event largely forgotten from U.S. history. A NIGHT AT THE GARDEN, made entirely from archival footage filmed that night, transports audiences to this chilling gathering and shines a light on the power of demagoguery and anti-Semitism in the United States.
Desconhecia.

Como diz o outro "eles andem aí".
A moda e um cancro a todos os niveis. E que nao se aproveita rigorosamente nada desta industria…
Em cima disso ainda tenho de levar com a minha mulher a ■■■■■-me a cabeca porque anda sempre a queixar-se que para os 'padroes' normais de uma mulher tem pouca roupa quando ainda este fim de semana meteu uma tralha de roupa que ja nem usa a lavar e desconfio que seria capaz de passar 1 ano inteiro sem repetir a mesmo combinacao de roupa.
Acho que estes clientes n vão ficar muito satisfeitos quando a minha profecia se concretizar e o bolsonaro se declarar ditador brasileiro
Isso nao vai acontecer.
O Brasil faz Portugal parecer um paraiso quando as escolhas deles sao… Bolsonaro e Lula